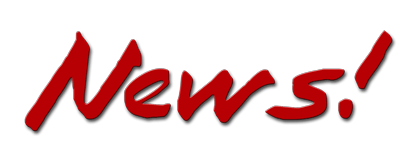 CS2Notes - Cloud Notes Notepad
for

Android devices has been published at Google Play Store and Amazon Appstore. Click link1 or link2 to go to either of the app pages, or search "CS2Notes" at Google Play Store or Amazon.com. The app is available

instantly

on your Android device from Google Play Store or Amazon Appstore.
Stable Release Version 2.2.1 (10/13/2013)
Supports Windows XP/Vista/7/8, OS X, and Linux operating systems


Installing CS2Notes: Go to the download section now!
For help and questions: Read the Manual, and Read the FAQs
---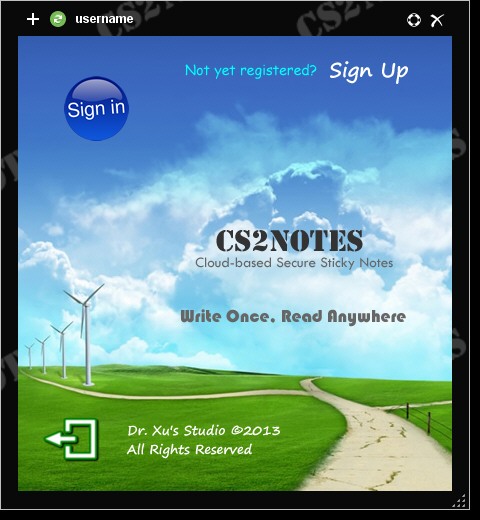 Welcome
CS2Notes is a Java-based free and easy-to-use cloud-supported sticky notes application. Your notes and your password for your account are fully encrypted and safely stored in the cloud.
CS2Notes allow you to create new accounts using your valid email addresses, and create new sticky notes that are synchronized with the cloud. Major features of CS2Notes are listed as follows:
Synchronize a CS2Note with the cloud (automatically decide whether to save the note into cloud or update it from cloud based on version and time comparison).
Synchronize all notes of your current account with the cloud concurrently (all CS2Notes will be synchronized and brought to the screen).
Change the look & feel of the user interface including setting the border of a CS2Note to be crystal clear, drawing horizontal and vertical lines, and adjusting the opacity percentage. Change the background color of a CS2Note, and change the font, font style, font size and font color of a note.
Email the node content of a CS2Note to your registered email address (you may also cc the email to another email address and/or attach files).
Reset your password if you have forgotten it (a temporary new password will be sent to your registered email address). Note that we cannot simply send you your password because no one knows your password except you.
CS2Notes can be run on different platforms including Windows XP/Vista/7/8


, OS X

and Linux

operating systems. Apps running on tablet and smart phones are currently under construction. See the download page.
CS2Notes 2.2.1 - SOFTPEDIA "100% CLEAN" AWARD
This product was last tested in the Softpedia Labs on 16th of September 2013 by Marina Dan
Softpedia guarantees that CS2Notes 2.2.1 is 100% Clean, which means it does not contain any form of malware, including but not limited to: spyware, viruses, trojans and backdoors.

CS2Notes 2.2.1 - FileCluster 5 Stars Editors' Pick Award
CS2Notes was reviewed by FileCluster.com and has been awarded with 5 Stars Editors' Pick Award
This certification represents a sum of review factors such as the niche competition factor, performance, stability, ease of use, features, user reactions and so forth. This software is 100% CLEAN.

CS2Notes 2.2.0 - SOFT82 "100% CLEAN" Certification
This product received 5 STARS AWARD from SOFT82.com
CS2Notes has been tested by Soft82.com team against viruses, spyware, adware, trojan, backdoors and was found to be 100% clean. Our editors will recheck this software periodically to assure that it remains clean.

CNET Secure Download for cs2notes-lite-1.1.3-jre7.zip
File Name: cs2notes-lite-1.1.3-jre7.zip, Version: 1.1.3, File Size: 45.2M, Date Added: July 03, 2013
CNET hosts this file and has scanned it to ensure it is virus and spyware free.
CS2Notes 1.1.2 - Rated with 5 Stars by Download3000
"CS2Notes" was approved and rated with 5 stars by Download3000.com on July 6, 2013
File Name: cs2notes-lite-1.1.2-jre7.zip, Version: 1.1.2, File Size: 45.2M, Date Updated: July 6, 2013 (To be updated soon).

For further questions, please send email to happycloudxu@gmail.com